White Hat SEO Techniques To Double Your Search Traffic
6

min read
Generate 100% Organic Traffic With White-Hat SEO Techniques
Ranking your website on the top of the Google search list is what every advertiser dreams of. Google updates its algorithm regularly; therefore, it gets trickier to stand strong on the No. 1 spot in the Google search list. So, if you want organic traffic to reach your website quickly and smoothly, you must prioritize SEO (Search Engine Optimization). Also, if you don't want your website to be banned by the Google search results, it's necessary for you to stick to only White-Hat SEO Techniques.
What Is White-Hat SEO Technique?
White-hat SEO is a strategy that helps optimize and promote your website according to the guidelines set by search engines like Google, Bing, and Yahoo—failing to follow these regulations results in your site getting penalized by the search engine. You can drive 100% organic traffic to your website with effective SEO techniques. Search engine optimization (SEO) is the heartbeat of any digital marketing agency. When using white-hat SEO techniques, the main focus should be high-quality content that meets the audience's expectations. Besides, your site's de-ranking may have a negative impact on visitors, sales, and your firm's reputation, and if your website gets blacklisted, then that will be a tough situation to get out of.
Black-Hat SEO Techniques
While in contrast, there are also Black-hat SEO strategies that employ unethical and dishonest methods. Keyword stuffing, link purchasing, and link cloaking are a few examples of black-hat SEO tactics. Even though black-hat SEO techniques might increase the visibility in search results, they often only have a short-term advantage. Google will eventually recognize these harmful tactics and penalize the websites which use the black-hat SEO approach.
Since most of the top-ranked positions on the SERPs are held by paid ads and links, there is only a limited space left for organic results. That is where the whole process gets a little more complicated. 
2022 Google Algorithm Ranking Factors
First Page Sage , the most prominent SEO firm in the United States, has recently published its Google algorithm's findings in the public domain. According to them, a few factors that comprise Google's search algorithm are;
Consistent Publication of Engaging Content.

Keywords in Meta Title Tags

Backlinks

Niche Expertise

User Engagement

Internal Links and more
Today, SEO services are growing rapidly and for good. This blog focuses on some of the best white-hat SEO strategies you can apply that have the potential to double, triple, or even 5x your traffic from organic search. 
1. Be Familiar With Webmaster's Guidelines
Start your search engine optimization by getting familiar with Webmasters' guidelines. These guidelines will help you with how exactly Google finds, indexes, and ranks your site. Understanding the guidelines can help you to know about the correct methods that can optimize your site in a safe and approved way. 
Also, you might gauge the effectiveness of your current SEO approach and use it as a baseline by conducting a white label SEO audit of your website.
2. Provide Best User Experience(UX)
Being a website developer or owning a website, it is your responsibility to keep an account of whether the users or customers coming to your site or mobile application are satisfied with the interface or not. For better efficiency, you must ensure they are not facing any issues while using or making a purchase. One of the essential features you need to focus on is that there shouldn't be any unnecessary pop-ups that block the site view or restrict users from scrolling further. This irks the customer. These are some crucial factors that significantly influence a user's experience on your website. If you are providing a pleasant experience to your already added customers, they will further recommend your website or mobile application to others which, as a result, will automatically increase traffic to your website.
3. Be Consistent With Quality Content
Content is the master of any website. The main principle any white-hat SEO works on is to be consistent with high-quality content. However, your content must be original and have no plagiarism. Also, it should match search intent. The finest thing you can do while creating your content is to focus on a problem-solving strategy. Your content must address a user problem, like what issues they're having that your product and services can help them with. Your content should provide the knowledge they are seeking for. 
Another suggestion we recommend is to consider the word count of your article. However, Google doesn't specify a minimum or maximum post length, although it prefers longer content to shorter posts. As a thumb rule, it is best to aim for at least 1,000 words for your blog posts.
You can also make optimization of your website content much easier using a freemium tool such as Yoast SEO. This tool will help you optimize your posts and pages by evaluating your keyword density, determining whether your content is readable, and providing recommendations for optimizing your images and links. Another exciting feature this tool offers is that it will warn you when you overuse the keywords. In this way, it helps to avoid black-hat SEO techniques such as keyword stuffing.
4. Keyword Research
Now that you've got the secret of positioning yourself well on the search engine list let's talk about keyword research . Keyword research is the most basic and simplest form of internet marketing, and the significance of keyword research has remained constant over the years. It helps you determine which strategic keywords you should target in your website content so that it can satisfy both users and search engines. Effective keyword research can be done by understanding your target market and how they are searching for your content, services, and products. Keywords are critical for SEO, so it is essential to use them strategically and organically. The best places to use them are page titles, meta descriptions, and image alt text . 
Google AdWords Keyword Planner, LSI Graph, and AHREFs are some of the finest tools for finding and choosing the right keywords for your website content.
5. Optimizing Links
Another crucial aspect of white-hat SEO is link building. It helps to drive more traffic to your website. However, it should be done carefully and only under the guidelines of giant search engines like Google. Also, excessive link building could be harmful and regarded as black-hat SEO. So you should be alert while generating links. Link building in white hat SEO is about getting in touch with other website owners and requesting them to provide you with a link back to your site content. This is regarded as one of the top White-hat SEO strategies for increasing website traffic.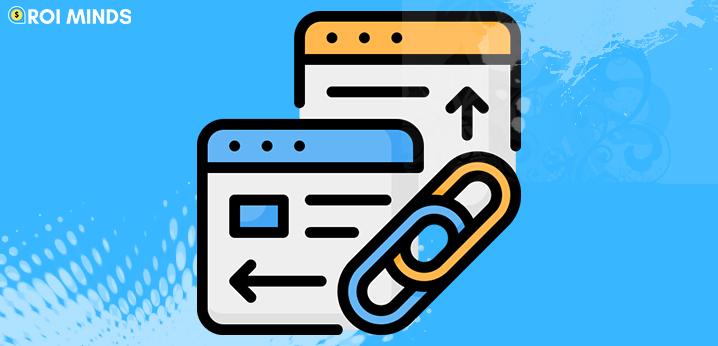 Conclusion:
SEO is essential for attaining the top position in search engine result pages and search engine visibility. They greatly help drive more organic traffic to your website than black-hat SEO techniques. You should only use white-hat SEO strategies to keep your website from being blacklisted. SEO requires that marketers have a sound plan in place. They must be organized and intentional, with each page focusing on a different keyword that a potential customer for your company would use to search. If you run a blog, each article should be the topic's finest treatment from your intended audience's viewpoint. With the strategies mentioned above, users will be engaged, links will build naturally, and you'll automatically go up in Google Search rankings.